Women Locksmiths Rising Up to a New Challenge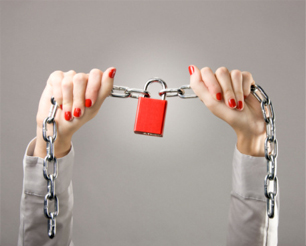 Tue, 01 September 2009
Women Locksmiths Rising Up to a New Challenge
Locksmithing has gone a long way ever since the locksmith's guilds became prominent during the 14th century. Locks and keys have greatly evolved, and nowadays, you can find lots of locksmith services available, ranging from emergency locksmith up to auto locksmith. And mind you, men are not the only ones specializing on locksmith profession these days. Many women have already accepted the challenge and have proven that they can be as effective as men as far as locksmithing is concerned. Here, check out where you can find women locksmiths in your area.

Car Dealership

Car dealerships often change their car locks as a safety issue on used cars. And so they hire qualified locksmiths to do the task, even women locksmiths. Just like men, they are capable of designing master keys for multiple locks on certain cars.

Construction Firms

The word construction may connote work for men alone. But these days, construction firms may hire women locksmiths to install locks in a new home or building, re-key the locks on a renovated one, and more. With the same training that men got, women can very much do these tasks with ease. They can even do more like picking locks on an old renovation and designing master keys for new building and homes so that the owner can do with just one key.

Security Firms

Women locksmiths are also hired by security firms to design electronic locks. Apart from this, they can do other important tasks like installing surveillance security systems and access control systems. Plus, they can also perform maintenance and servicing to ensure that the security systems will work at all times.

Rescue Firms or Emergency Locksmith Services

Similar to security firms, rescue firms or emergency locksmith services need women locksmiths. They may be tasked to design keys and pick locks during emergency cases. Their skills are highly needed especially when life is at stake if door is not opened at once in cases of accidents.

Retail Outlets

One of the duties of locksmiths is to sell locks, high-security lock systems, window bars, deadlocks, and other security systems. And so, who do they hire to sell their products? Of course, locksmiths themselves; and often times when it comes to selling, women are more effective. Women locksmiths who work in retail outlets give their expert advice on home and office security and sell products to customers. Sometimes, they also produce duplicate keys by using machinery or by hand.

The duties of locksmiths nowadays have really gone beyond installing, adjusting, repairing, and making locks. And they have also gone beyond the skills of men. Now, women have proven that they can do as much as men can. So, if you're thinking about hiring a locksmith, don't think twice about hiring a women locksmith.  


Article by Rob Allison
Business & Residential
Just Give Us Call For All Your Security
and Locksmith Needs.
Call Free Now
888-666-2050
Our Clients
911Locksmith is proud to serve and work with major corporation as well as small businesses and residential. Here you can find a list of some of our satisfied customers: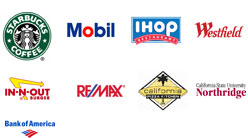 Did you know?
2 out of 3 residential burglaries occur through a first floor door, yet the majority of homeowners invest more in their tennis shoes than on quality locks for their doors.
Call us today!

Customer Testimonials
"I'm sending this email to thank you for
responding quickly to my emergency lockout yesterday. After finding myself locked out I thought I might be in for long waiting in the rain. David your locksmith arrived within 15 minutes and had my door open in less than a minute with no damage to the door."
More Testimonials