Learning the Basics of Locksmithing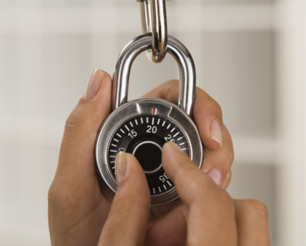 Thu, 20 August 2009
Learning the Basics of Locksmithing
In a traditional sense, locksmithing is the science and art of making and defeating locks. But advancement in technology and the rise of mass production of locks and keys has led to the evolution of a lock smith to its modern incarnation. A lock smith is a skilled professional that provides services related to installing, replacing, adjusting, repairing and maintaining locks and other security devices including electronic locks systems. Locksmiths of the past used to painstakingly create the entire lock by hand.  

Today's locksmiths repairing locks is usually done through parts swapping or like for like replacements. Most locksmiths provide services needed to defeat locks, whether for a home, business or vehicle. Some locksmiths specialize in keys and are equipped with machines used to create duplicate keys. Other locksmiths specialize in the installation and repair of locks and other security devices. However, most locksmith companies provide all these services and more. 

Replacing and changing lost keys for vehicles and homes is still an important part of locksmithing. Today's locksmiths are primarily involved in the installation of high quality locksets as well as the design, implementation and management of keying and key control systems. Most emergency locksmiths also provide services related to electronic locks. This includes making keys for transponder-equipped vehicles.  

Modern locksmithing also include the implementation, application and management of access control systems that protect individuals and assets in institutions and businesses. There are several varieties of locksmiths based on employment. Commercial locksmiths work out of a storefront. Mobile locksmiths usually travel from one point to another offering locksmithing services. There are institutional locksmiths (hired by an institution) and investigational locksmiths (specializes in forensic locksmithing).  

Some 24 hour locksmiths prefer to specialize in one aspect of the trade. For example, an automotive lock specialist focuses on vehicle doors. Other examples of locksmith specializations include a master key system specialist and safe technician. The most common services that locksmith provide include key cutting or the replacement of lost keys and duplication of existing ones. Fitting new locks is also a common service offered by locksmiths. Breaking a lock is another common service. People who get locked out of their homes or cars usually request this service.  

Locksmiths are often certified in specific skill areas. These certifications are different from certificates of completion of lock smith training courses. A certification from manufacturers or locksmith associations is considered more valid than certificates of completion from training courses. Many locksmiths style themselves as 'Master Locksmith' regardless of whether they have undergone full training or not. However, it should be noted that in some countries a locksmith should have reached a particular level of qualification before he can adopt the title 'Master Locksmith'. In the US, legitimate locksmiths can be accredited through the Associated Locksmiths of America. (ALOA). 


Article by Rob Allison
Business & Residential
Just Give Us Call For All Your Security
and Locksmith Needs.
Call Free Now
888-666-2050
Our Clients
911Locksmith is proud to serve and work with major corporation as well as small businesses and residential. Here you can find a list of some of our satisfied customers: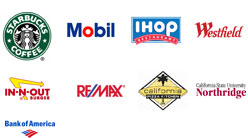 Did you know?
2 out of 3 residential burglaries occur through a first floor door, yet the majority of homeowners invest more in their tennis shoes than on quality locks for their doors.
Call us today!

Customer Testimonials
"I'm sending this email to thank you for
responding quickly to my emergency lockout yesterday. After finding myself locked out I thought I might be in for long waiting in the rain. David your locksmith arrived within 15 minutes and had my door open in less than a minute with no damage to the door."
More Testimonials