What Auto Locksmiths Contribute to the Community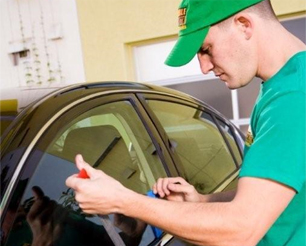 Tue, 18 August 2009
What Auto Locksmiths Contribute to the Community
Getting yourself locked out of your car is never a pleasant experience. Still, this situation can happen anytime. If you get locked out of your car or if you lost your key, a good auto locksmith can help solve your problem. Most locksmith companies provide auto locksmithing services. An auto locksmith specializes in vehicle entry and transponder key programming.  

Auto locksmiths are trained to handle the breaking and opening of car locks, from the simplest ones to the trickiest. These days, most cars are equipped with advanced security lock systems on doors to prevent theft. Recent models of cars are more secure. However, if using the services of an auto locksmith is the last resort, it will be harder for an emergency locksmith to open your locked car if it is a recent model. Home locks and car locks are completely different.  

Auto locksmithing is a specialized sub-field of locksmithing that not all locksmiths can do. To be able to open different types of car doors that use diverse types of security systems requires careful studying and special skills. A good 24 hour locksmith should have the technical know-how to unlock the advanced gadgetry in today's car doors without causing any damage to the mechanism. Unlocking today's car door is not an easy task. In the past when car door systems were simpler, all one needs to do is to find a gap in the car window's pane, wedge in a piece of metal and try to flip the lock. However, unlocking today's car doors require more advanced equipment and technical skill.  

Most auto locksmith services are available around the clock. That's because getting locked out of your car can happen anytime, even at odd hours of the night. This is probably one of the most important contributions of auto locksmiths to the community. An auto locksmith will come to your aid anytime you need it. This is especially important in cases when you have a child or a pet trapped inside the locked car. Such a situation needs fast and urgent response. Still, it is highly recommended that you exercise precaution when calling a 24 hour locksmith.  

Make sure that the emergency locksmith you contact comes from a reliable company. Always ask for identification before you give any locksmith access to your car. This is the reason why it is advised to look for a good, reliable and trustworthy professional auto lock smith even if you don't need it yet. Always keep the contact details of your preferred auto locksmith somewhere in your wallet, calling cards or in your mobile phone contacts. You never know when you might get locked out of your car and need the services of a 24 hour locksmith; it always pays to be prepared. 


Article by James Allison
Business & Residential
Just Give Us Call For All Your Security
and Locksmith Needs.
Call Free Now
888-666-2050
Our Clients
911Locksmith is proud to serve and work with major corporation as well as small businesses and residential. Here you can find a list of some of our satisfied customers: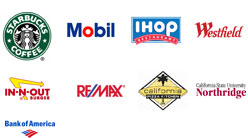 Did you know?
2 out of 3 residential burglaries occur through a first floor door, yet the majority of homeowners invest more in their tennis shoes than on quality locks for their doors.
Call us today!

Customer Testimonials
"I'm sending this email to thank you for
responding quickly to my emergency lockout yesterday. After finding myself locked out I thought I might be in for long waiting in the rain. David your locksmith arrived within 15 minutes and had my door open in less than a minute with no damage to the door."
More Testimonials