Locksmith Impostors Dont Get Scammed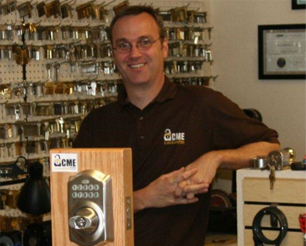 Sat, 29 August 2009
Locksmith Impostors Dont Get Scammed
Did you know that locksmith fraud is a growing concern in the entire country? Unscrupulous locksmiths are taking advantage of people who get locked out of their house or car.  These cases are becoming more prevalent, which prompted the Better Business Bureau to issue a warning in 2007 against untrustworthy locksmiths who are 'ripping off consumers' across the nation.  The BBB says that these locksmith scams have resulted to thousands of complaints. The BBB specifically warned about two companies, Dependable Locksmith and Basad Inc whose customers complain about significant overcharging for unnecessary services as well as intimidation tactics.  

When a client calls, these locksmith companies quote a reasonable price. However, then the locksmith arrives, he demands significantly more than what was originally quoted and usually accepts only cash. In some cases, the customers are billed four times more than the quoted price. These fraudulent companies are very good at posing as professional and trustworthy locksmiths. To protect yourself from these locksmith impostors, here are some helpful tips you can follow when choosing a locksmith: 

1.Verify the legal name of the business. Locksmith impostors usually operate under various business names and aliases as an attempt to hide their mode of operation. A telltale sign of a locksmith impostor is giving a generic phrase, such as 'locksmith service' or simply 'locksmith', when they answer the phone. If you encounter this, ask for the legal name of the company. If a company is hesitant to provide you with its legal name, look for another locksmith.

 

2.A legitimate locksmith should also be able to provide you with identification in the form of a business card with the company's business name on it. In the same way, a legitimate locksmith should first ask for identification and proof from you that you have the authority to allow the unlocking.

 

3.Beware of unclear advertising. Be careful when choosing a locksmith from the yellow pages. Look closely at the ads and check if the business name is clearly identified or if the ad looks similar to other ads but with different names. This could be a sign of a lock smith impostor operating under multiple names.

 

4.Beware of unmarked vehicles. Most reputable locksmiths should arrive in a service vehicle clearly marked with the name of the business. Unless you already know the locksmith personally, never hire a locksmith that comes with an unmarked vehicle.

 

5.Ask about any additional fees and get an estimate on how much the job will cost before you agree to have the lock smith do the work. You should also be wary of signing a blank form authorizing a locksmith.

 

6.Demand an itemized invoice. Know how much you paid and what you paid for. This document will serve as proof in case you dispute a charge.

 
Article by Rob Allison
Business & Residential
Just Give Us Call For All Your Security
and Locksmith Needs.
Call Free Now
888-666-2050
Our Clients
911Locksmith is proud to serve and work with major corporation as well as small businesses and residential. Here you can find a list of some of our satisfied customers: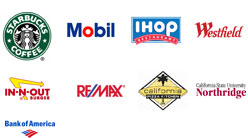 Did you know?
2 out of 3 residential burglaries occur through a first floor door, yet the majority of homeowners invest more in their tennis shoes than on quality locks for their doors.
Call us today!

Customer Testimonials
"I'm sending this email to thank you for
responding quickly to my emergency lockout yesterday. After finding myself locked out I thought I might be in for long waiting in the rain. David your locksmith arrived within 15 minutes and had my door open in less than a minute with no damage to the door."
More Testimonials