Keeping your house safe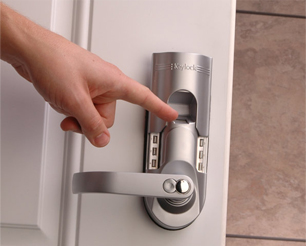 Sat, 08 August 2009
Keeping your house safe
Having a home means not just a comfortable living space with complete amenities, but also a place where everyone in the family can feel safe and secure. Choosing the right neighbourhood is a prime consideration but even then, we are not spared from unfortunate situations such as natural calamities like floods and earthquakes as well as burglary and theft. Securing our homes from theft in particular is something that we all can be in total control of. It doesnít matter how big or small your house is, as long as high-quality durable locks are installed on your doors and windows, and that they are kept locked at all times, as professional locksmiths would recommend.

Oneís regard for safety should make you consider hiring the services of a professional locksmith company such as 911 Locksmiths. Not only are they skilled and equipped to provide you with high-quality, durable locks for all your doors and windows, they can provide you a variety of locksmith services, especially home and car emergency lockout assistance 24 hours a day, 7 days a week! Even if searching for one entails more time than you may have, itís worth finding a company you can trust when it comes to unlocking property and having access to your home, car or anything else thatís valuable to you.

Locksmith companies have widened their range of services to include fire alarm systems and surveillance equipment. Most people would treat these as luxuries or required only for places of business, but nowadays personal security and safety has become a rising concern that they are starting to become quite common in residential areas.

Keep in mind that when choosing a locksmith, one should find out if they are licensed, knowledgeable and professionally affiliated with a locksmith association. These kinds of information may be obtained through their website, a personal visit to their local office, or an inquiry call to their contact number. You can then find out the range of their services and see if they are the company you are looking for. You will feel more secure if the locksmith you hire is available for assistance or emergency locksmith services 24/7 and be able to reach you within a few minutes of your call.

The locksmiths that come to your rescue should be well-qualified and possess the necessary skills to provide the service that you need, after all, youíre paying them a good sum of money. Most companies are willing to discuss their locksmithís credentials with their clients to ensure that they are capable of getting the job done. Do check out the rates being offered by locksmith companies around the area. Some may be too cheap to be true, but their services may be far from satisfactory. Itís best to hire a locksmith thatís located nearby so they can immediately reach you when the need arises.

People in your neighbourhood can definitely help you with choosing the locksmith for you. Those who have availed of the services of the local locksmith company can provide you with sound reviews regarding their services. Relatives, friends and acquaintances can recommend good locksmiths that they have worked with in the past, and positive customer reviews can help you narrow down your choices for the locksmith that can meet your needs. Lock N Rock Locksmiths is one such company that has received rave reviews because of their locksmithsí professionalism and commitment to service.
Article by Rob Allison
Business & Residential
Just Give Us Call For All Your Security
and Locksmith Needs.
Call Free Now
888-666-2050
Our Clients
911Locksmith is proud to serve and work with major corporation as well as small businesses and residential. Here you can find a list of some of our satisfied customers: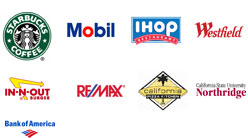 Did you know?
2 out of 3 residential burglaries occur through a first floor door, yet the majority of homeowners invest more in their tennis shoes than on quality locks for their doors.
Call us today!

Customer Testimonials
"I'm sending this email to thank you for
responding quickly to my emergency lockout yesterday. After finding myself locked out I thought I might be in for long waiting in the rain. David your locksmith arrived within 15 minutes and had my door open in less than a minute with no damage to the door."
More Testimonials