Illegal Locksmiths A Prevailing Threat to Society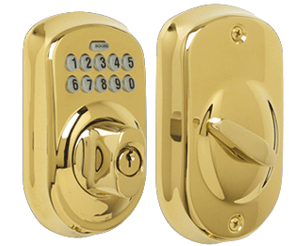 Fri, 21 August 2009
Illegal Locksmiths A Prevailing Threat to Society
In 2007, the Better Business Bureau issued an urgent warning against fraudulent locksmith companies out to rip off their customers. The BBB was prompted to issue a warning after a 'nationwide locksmith swindle' triggered a flood of complaints from all over the country. The warning was aimed at two lock smith companies namely: Dependable Locksmith of New York and Basad Inc based in Englewood Colorado. These two locksmith firms also have operations in major cities across the country.  

However, it was discovered that the locksmith impostors were using different generic aliases. Some of the unauthorized names were already widely used by reputable companies. The main complaint of Dependable and Basad's victims were overcharging, charges for unnecessary services and the use of intimidation tactics.  

In one reported case, a client compliant that his final bill reached almost four times as much as the quoted price. In one incident in Oak Creek, Wisconsin, a Carol Pintar was locked out of her car. She looked into the Yellow Pages and picked a locksmith listed with a location in nearby South Milwaukee. The quoted price given was $35. Then the locksmith arrived in an unmarked vehicle instead of a commercial van, a typical sign of dishonest operations. But the lock smith demanded payment upfront, another warning sign. However, the price wasn't $35 anymore. It had become $95. Although the woman gave what the locksmith demanded, she felt uncomfortable over the whole situation and thought that it may be some kind of scam. So she called the Better Business Bureau.  

BBB's Allison Preszler says that most victims who call the Bureau said they knew they were being taken advantage of but felt helpless to argue. Carol Pintar's case is just one of the many incidents involving illegal and fraudulent locksmiths. These illegal locksmiths are a threat to the society not only because they overcharge and use intimidation tactics but also because if they don't do their job right, they could put the life and property of their clients in danger. To protect yourself from illegal locksmiths, it is always important to verify a locksmith's state license.  

Fake locksmiths usually get away with their illegal scams because they take advantage of people who are locked out and are probably in a hurry or too upset to take proper precautionary measures. When choosing a lock smith, make sure to verify the legal name of the business. A company that won't provide its legal business name is most likely illegal and engages in fraudulent activities.  

Beware of locksmiths that arrive in unmarked vehicles or have unclear information in their advertisements. Remember that the locksmith you hire could have access to your home or car if he chooses to. Choose an emergency locksmith with a proven track record and reputation of good service.
Article by Rob Allison
Business & Residential
Just Give Us Call For All Your Security
and Locksmith Needs.
Call Free Now
888-666-2050
Our Clients
911Locksmith is proud to serve and work with major corporation as well as small businesses and residential. Here you can find a list of some of our satisfied customers: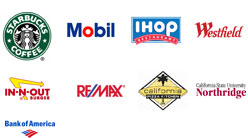 Did you know?
2 out of 3 residential burglaries occur through a first floor door, yet the majority of homeowners invest more in their tennis shoes than on quality locks for their doors.
Call us today!

Customer Testimonials
"I'm sending this email to thank you for
responding quickly to my emergency lockout yesterday. After finding myself locked out I thought I might be in for long waiting in the rain. David your locksmith arrived within 15 minutes and had my door open in less than a minute with no damage to the door."
More Testimonials