The Experts of the locksmith trade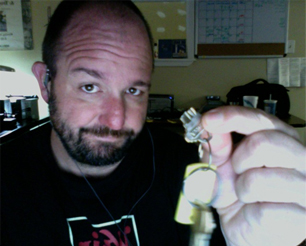 Mon, 05 October 2009
The Experts of the locksmith trade
At one point in your life you will have to deal with a locksmith. It could be for emergency situations where you find yourself being locked out of your car or home, or you want to further secure your home by installing new locks or a particular kind of equipment. These situations may be few and happening far-between, but it doesn't change the fact that it should be someone that you can completely entrust your family and belongings to.

Reputable locksmiths can help you a great deal, such as 911Locksmith. The professionals will always be skilled and knowledgeable about the latest trends in security systems and they can most likely suggest to a family man building his home a security solution that fits his budget and needs. They can also provide customized solutions for every residential or business requirement. Leave the lock picking to the professionals since they are less likely to damage your property because they know what they're doing and they have special tools to do so. In case they do a bit of damage, their insurance coverage will take care of it.
A sign of a good locksmith is that they will not resort to drilling and damaging your locks right away – that's what the fraudulent locksmiths do so they can extort more money from unknowledgeable customers. A trusted locksmith like 911Locksmith will always be widely recognized for their professionalism and commitment to service. Do ask people in your neighbourhood about service personnel they have hired in the past because you can be sure that you're not about to get into a risky deal.

A locksmith that can be trusted is someone who has earned a following and has turned into a household name for many. Keep their contact information if you were indeed satisfied with their work and share with other people, and with this you can help trustworthy people get more business.
A locksmith that gives importance to their relationships with their clients will also teach you to get in the habit of securing your doors and windows all the time and take good care of your locks, keys and other equipment so you won't need to replace or have them repaired every so often. While your locks and keys may not be the most expensive pieces of hardware in your home, they certainly can be some of the most important. You may find that some keys don't work and some locks don't operate.

It may be that some keys have not been cut properly so test the lock with the original key and return the faulty key to the locksmith you purchased it from. If subsequent keys still don't work in the lock, it's time to find another locksmith. Some locks may be broken from the inside - you may be able to remove the lock yourself and replace it, but having your lock replaced by a professional ensures it is done correctly. If operating your locks requires super human strength, it is time to lubricate the lock internally. Silicone spray or graphite powder can be inserted into the lock through the keyway. Work the lubricant into the lock by turning the key and the lock repeatedly or using the thumb lever to operate the lock repeatedly. If this does not solve the problem, the lock mechanism inside may be damaged. Contact a locksmith to correct this problem.

If your key has broken off inside the lock itself, try using a bobby pin to slowly work the remaining piece of the key out. If this is unsuccessful, the lock will need to be replaced or repaired. A locksmith will have this fixed in no time. Be sure to get a new key made if the broken one was your only key.
Article by Rob Allison
Business & Residential
Just Give Us Call For All Your Security
and Locksmith Needs.
Call Free Now
888-666-2050
Our Clients
911Locksmith is proud to serve and work with major corporation as well as small businesses and residential. Here you can find a list of some of our satisfied customers: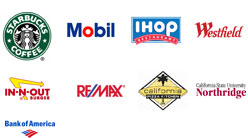 Did you know?
2 out of 3 residential burglaries occur through a first floor door, yet the majority of homeowners invest more in their tennis shoes than on quality locks for their doors.
Call us today!

Customer Testimonials
"I'm sending this email to thank you for
responding quickly to my emergency lockout yesterday. After finding myself locked out I thought I might be in for long waiting in the rain. David your locksmith arrived within 15 minutes and had my door open in less than a minute with no damage to the door."
More Testimonials